Militant Islam Monitor > Articles > Muslim Mohamad Museyin Being Sought As Prime Suspect In Bangkok Jihad Bombing Which Killed 20 Injured Over 125
Muslim Mohamad Museyin Being Sought As Prime Suspect In Bangkok Jihad Bombing Which Killed 20 Injured Over 125
August 22, 2015
Bangkok blast: Mohamad Museyin identified as prime suspect in bombings by Thai police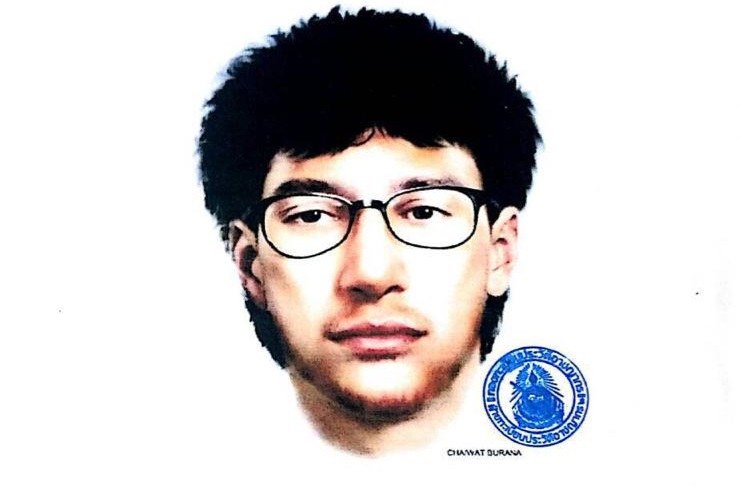 The man captured on security footage at the Erawan Shrine bomb attack was named by authorities as Mohamad Museyin. A Bangkok court issued an arrest warrant for a man in a yellow T-shirt, who police say is a foreigner, according to a Times report.
Investigators are focusing their efforts on budget Bangkokhotels in the Sathorn Road area where they believe the suspect stayed. Motorbikers and tuk-tuk (motorised pedicab) drivers who dropped off and picked up the man before and after the bomb blast have been questioned by police, according to The Australian.
Police quizzed staff at the Niagara Hotel and also copied the guest records. The hotel is next to the motorcycle taxi rank where two drivers say they gave several lifts to a man resembling the alleged bomber earlier this year.
"The police told me the reason they have been coming here so much is because the suspect was staying round here, and even staying in this hotel before the incident," said a member of staff at the Niagara. "They said that he came into this area. I didn't recognise him from the pictures, but we see so many different guests here," he said in a Times report.
Security camera footage also shows the suspect on a road called Sathorn Sai 10, which is near the Niagara. Police have also shown potential witnesses film of the man in a shop, reportedly before the bombing. He is wearing a long-sleeved blue shirt, rather than a yellow T-shirt.
Deputy national police chief Pol Gen Somyot Pumpunmuang said police have obtained evidence suggesting the bombing involved several people surveying the site and the route in advance, acquiring components to make the bomb, and planning an escape. The number of those involved in the attack could number more than 10 people working as a "well-organised team", national police chief Somyot Pumpunmuang said
"Based on discussions with international experts it appears this incident probably involved a big network of more than 10 perpetrators," Pol Gen Somyot said. "And based on evidence and witness accounts, they surveyed the area several times and planned an escape route to get out of Bangkok to avoid getting noticed by authorities. They worked as a team."
No group has yet claimed responsibility for the bombing in what is Thailand's worst single mass casualty attack in living memory. The potential perpetrators named by police and experts include international jihadists, members of Thailand's southern Malay-Muslim insurgency, China's Uighur minority, militants on both sides of Thailand's political divide, or an individual with a personal grudge.
http://www.ibtimes.co.uk/bangkok-blast-mohamad-museyin-identified-prime-suspect-bombings-by-thai-police-1516611