Militant Islam Monitor > Articles > Russian Based Father Of Terrorists Warns If Son Is Killed "All Hell Will Break Loose" - FBI Picture
Russian Based Father Of Terrorists Warns If Son Is Killed "All Hell Will Break Loose" - FBI Picture
April 19, 2013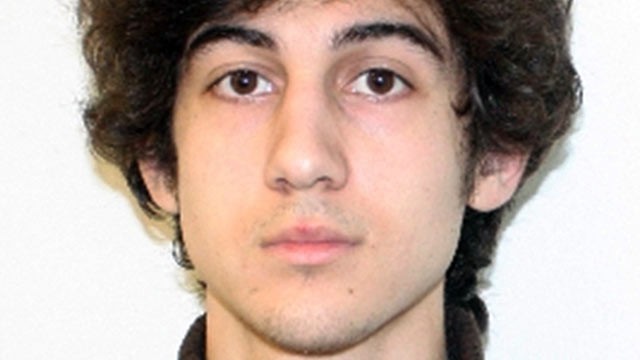 Federal Bureau of Investigation/AP This Federal Bureau of Investigation shows a suspect that officials identified as Dzhokhar Tsarnaev, being sought by police in the Boston Marathon bombings.

By BIANNA GOLODRYGA April 19, 2013

The father of suspected Boston Marathon bomber called on his son today to give up peacefully, but warned the U.S. that if his son is killed "all hell will break loose."

Anzor Tsarnaev spoke to ABC News from his home in the Russian city of Makhachkala as Boston police carried out an intense dragnet for his son Dzhokhar Tsarnaev.

Dzhokhar Tsarnaev, 19, survived a running gun battle with police during the night that left an MIT security officer dead and a Boston cop badly wounded. His older brother Tamerlan Tsarnaev, 26, died in the shootout.

The father said he spoke to his sons by phone earlier this week. "We talked about the bombing. I was worried about then," Anzor Tsarnaev said.

He said his sons reassured him, saying, "Everything is good, Daddy. Everything is very good."

The elder Tsarnaev insisted that his sons were innocent, but said he would appeal to his son to "surrender peacefully."

"Give up. Give up. You have a bright future ahead of you. Come home to Russia," the dad said.

The father warned, however, "If they killed him, then all hell would break loose." ..

"My son is a true angel," Anzor Tsarnaev told the Associated Press. "Dzhokhar is a second-year medical student in the U.S. He is such an intelligent boy. We expected him to come on holidays here."

http://abcnews.go.com/US/boston-bomb-suspects-dad-tells-son-surrender-hell/story?id=18995936#.UXFXGoI8wUp

-------------------------------------------------------------

http://www.freerepublic.com/focus/f-news/1207808/posts

Islamic Relief made the "Who's Who of "Islamic Organisations which support the Islamic Terrorists in Chechyna".

The Islamic charitable organization " the Voice of the Chechen Republic " (Islamic Relief/Chechnya appeal), the post address: p.o. box 6098. Burbank, California, 91510, ph. 1-888-479-4968. It is registered in the Department of state of the USA. At the end of 1999 rendered the various help to Muslim communities in territory of Northern Caucasus;

Freedom for Chechnya .