This item is available on the Militant Islam Monitor website, at http://www.militantislammonitor.org/article/id/3885
Suspected Al Qaeda Sleeper Agent Ali al- Marri to be Tried in Civilian Court
February 26, 2009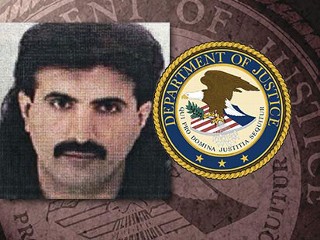 U.S. Plans to Bring Charges Against 'Enemy Combatant'
By EVAN PEREZ and SUSAN SCHMIDT
WASHINGTON -- The Justice Department is preparing to bring charges in civilian court against Ali al-Marri, a native of Qatar who is the last "enemy combatant" arrested and held on U.S. soil, a person familiar with the matter said.
Mr. Marri, whom the federal government has described as an al Qaeda sleeper agent, was arrested in 2001. Two years later, President George W. Bush declared him an enemy combatant. Since then has been held without charge at the naval brig in Charleston, S.C.
The U.S. Supreme Court agreed to hear his case after a federal appeals court in Richmond, Va., last July granted Mr. al-Marri the right to a habeas corpus proceeding, where he can argue that he doesn't meet the criteria for being classified as an enemy combatant.
President Barack Obama announced shortly after taking office that he had ordered a review Mr. Marri's case.
Federal prosecutors have been working for more than a year toward bringing charges of providing support to terrorism against Mr. Marri, according to people familiar with the matter. It isn't clear when the government plans to make public any charges it files, these people said.
Jonathan Hafetz, an attorney with the American Civil Liberties Union representing Mr. Marri, said the government hasn't informed him of its plans but that he expected the government to charge Mr. Marri after Mr. Obama's review order. "This is a positive step," Mr. Hafetz said. "But it is something that should have happened more than seven years ago when he was first arrested."
Mr. Marri, a legal U.S. resident, was a graduate student in Peoria, Ill., when he was detained in December 2001 as a "material witness" in the investigation into the Sept. 11, 2001, terror attacks. Government officials have alleged that Osama bin Laden sent Mr. Marri to the U.S. to prepare follow-up terror attacks to be carried out after 9/11.
Mr. Hafetz has said Mr. al-Marri denies the allegations.
http://online.wsj.com/article/SB123568456822086719.html?mod=googlenews_wsj
This item is available on the Militant Islam Monitor website, at http://www.militantislammonitor.org/article/id/3885